The sport of Freeletics is the fastest growing fitness app in Germany and now, United States. Many people interested in finding out more information about the sport keep asking the same questions. People want to know, 'Does Freeletics Work? Can it help build muscle? Do I need to buy the coach? and so on. Here are some of the more commonly asked questions regarding training, best workouts, & more.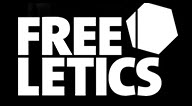 Check often as this page will get updated regularly.
What Kind of Training is Freeletics?
Freeletics bodyweight workouts are high intensity interval routines meant  to maximize fat burning and build cardiovascular stamina, much like an athlete. The routines contain bodyweight exercises that pit you against the clock.
All routines are meant to be done at max effort in order to stimulate lean muscle growth and better fat loss.
Does Freeletics Work?
Like any training program, you get out of it what you put into it! If you are looking and finding transformations and want to know if Freeletics works, just ask yourself if you are willing to do the work! A 15 week program of any kind should get you to lose weight and get fit, however, Freeletics is a lifestyle and a sport. This is meant to give you a complete body workout within a matter of minutes almost anywhere you have space – yard, office, bedroom, etc.. Just download the free version and do a few workouts and see if you can finish!
Is Freeletics for Me?
Freeletics is going to challenge your mind and your body. It's about pushing through that stubborn thinking that you cannot do it. It's for anyone with relatively healthy body – please consult your Dr. if you have serious physical issues before performing any routine.
There are a LOT of examples of people who are having success with Freeletics training, why not you??
What is the Freeletics Coach?
The Coach is a program that individualizes workouts and exercises to suit your goals and physical demands. Each Coach program (for Freeletics Bodyweight) is a 15 week program which you can focus on building strength, cardio, or a combination of both.
Since not all bodies are the same, each Coach (and free version) contains 3 different program levels – Endurance, Standard and Strength.
Endurance: Typically for beginners with modified exercises in order to help beginners
Standard: This level is for those who have some fitness background and are up to pushing themselves from the start. This level does not have modified moves so instead of Sprawls, you do full Burpees.
Strength: This level is for those who want a physical challenge and want to take their bodyweight exercises to the next level. Here you have One-handed pushups, muscle-ups instead of regular pull ups, toe touches instead of Jackknives and so on. This is not for the faint of heart!
Is Freeletics Free?
Every Freeletics app, Bodyweight, Gym, Running, and Nutrition, are free!
Each contains a sample number of workouts or meals that you can start using right away. There is a Coach that you can upgrade to, which is a customized 15 week program designed to suite your goals according to your current physical attributes.
Is The Coach Worth It?
Yes!! Routines grow as your skills increase! This is a personalized program that takes your personal goals, current fitness levels, abilities, and creates a very specific and targeted workout schedule that is unique to you.
How Many Calories Does Freeletics Burn?
Each workout is different as some last a few minutes and others take up to half an hour to complete. However, each routine is designed to maximize your athletic ability and stimulate your fat-burning metabolism.
Don't count calories, just make each workout count and eat properly!
What are the Best Workouts?
Freeletics has over 700 possible workouts available at any given time with their free app.  There are some fan favorite routines that many love, such as Apollon, Aphrodite, Dione, & Poseidon. Depending on your overall goals, the best work outs will be up to you.
Don't be afraid to try a routine as long as you don't hurt yourself.
How Long Does a Workout Take?
On average, prepare to spend anywhere from 5 minutes to 40-50 minutes, depending on your abilities.
Not everyone will have same results as each workout depends on your effort, time, and physiology. You're just going to need to do the workouts and eat well and you will get your results.
IMPORTANT: Freeletics will help you build lean muscle, but not make bodybuilding-type gains. It will however, help tone and shape your muscle while also improving your overall athletic and cardio abilities!
You can get the Freeletics nutrition guide on their website. Typically after the heavy workouts where you are breaking lots of muscle, you should eat a recovery drink or protein shake within 30 minutes. This helps your muscles recover quicker by next workout. Nutrition is everything!
You should avoid eating heavy foods before most workouts as it may slow you down during the workout. Have some energy foods about 30-40 minutes before you workout like granola, almonds, or a protein snack.
Below is an example of a Freeletics workout – Apollon
Want to Gain Muscle with Freeletics?
Lot of people ask us this, how to gain muscle using Freeletics! This is a bodyweight training app designed to help maximize fat-loss and build lean muscle.
If you are looking to bulk up like a bodybuilder, check out the new Freeletics Gym app for more weight-training specific routines.
What to Eat After Doing Freeletics
This all depends on your goals! For now, we suggest getting our Nutrition Guide to find out how eating fat can help with burning fat!
One thing is certain, do not go 30 minutes after a routine without some sort of supplement. Protein supplements or a few bites of an avocado will do!
What to Eat Before a Workout
Before doing a Freeletics workout, you should try to ea about an hour before so you don't impair your performance worrying about what you ate coming back up =). An avocado about 45 minutes before would be a smart choice if you are really hungry. We suggest a cup of coffee.
Can't Do Some of the Exercises? What to Do
You just need to push through! Mental toughness is 90% of the work! What the folks at Freeletics say is to just keep going. Even if it takes you 1 hour to finish your first Aphrodite, you should build the discipline now to get through.
What's the Best Coach for Burning Fat?
Most people agree that doing both strength and cardio coach will be best for burning fat. However if you are looking to start your fitness life, cardio would be a safer bet.
Where Do You Work Out?
Anywhere you can find space to move. If you want, many people workout at local gyms or outdoor parks. You should have somewhere to do the pulls ups, the rest is body weight.
Is There a Warm-Up Before a Workout?
You should always warm muscles by stretching. You want to get in a few minutes of light cardio like jumping rope, running in place, or a mile or so light jog.
Is Freeletics Better Than Insanity?
The answer isn't a simple because it depends on your current abilities, your goals, and what you are more comfortable with doing. There is a complete page highlighting & answering this exact question.
Will Freeletics Help Me Build Muscle?
As mentioned, Freeletics will help you build lean muscle. High interval training and bodyweight training stimulates lean muscle building and will give you an athletic shape.
If you are looking to really bulk up, try downloading the new Freeletics Gym app, it's a weight-specific training app by the same company.
Does Freeletics Bodyweight include Freeletics Gym and/or Run?
No, each program is sold separately. Bodyweight is for the more athletic, cardiovascular power that can help you with your overall fitness lefts. Freeletics Gym is more suited for power, strength, and muscle building routines. Freeletics Run is for those who are more interested in purely improving their running ability and stamina. All will give you a different looking body, some just lean (running) and the other more build (Gym).
We suggest you start with Bodyweight and see how you like it, try it free!